The Challenge
Faith Community Hospital desired to create a Lifestyle Medicine Center (program) by reinventing key existing service lines and capitalizing on existing facilities and resources through integration with new care pathways and programming centered around preventative care and lifestyle modification.
The Strategy
Create a singular, efficient umbrella department: "Lifestyle Medicine" which would encompass: physical therapy, occupational therapy, cardiac/pulmonary rehab, behavioral health, nutrition therapy, community wellness and medical fitness programs.
Improve quality & profitability of all associated service lines within lifestyle medicine.
Implement programming to provide integrated solutions for metabolic disease prevention and lifestyle management.
Implement programming to increase orthopedic PT referrals.
Immediately maximize utilization and efficiency of existing facilities & service lines through extensive review of current operations
Leverage Wellness facility and staff to become the provider of choice for outpatient rehabilitation and lead the region in prevention, wellness and medical fitness options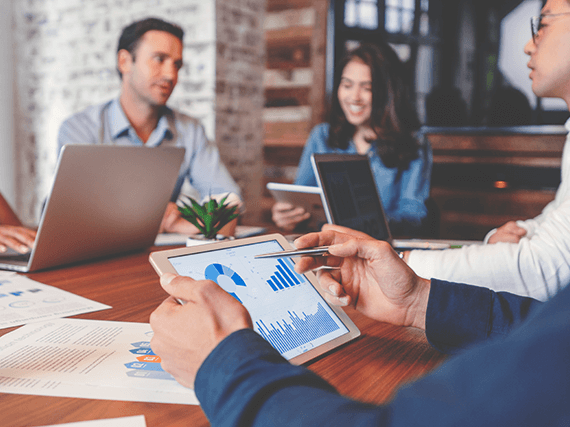 Project Imperatives
FCH administrators sought a partner that could work within their organizational structure as well as offer solutions tailored to the unique needs of the community that they serve.
Industry Expert
Excellent Communication
Innovative and Proven Strategies
Politically Savvy
Excellent Team
The Solution
The Pinnacle team determined that Faith Community Hospital was in a strong position to be able to prevent and solve many of the health issues facing their community through the construction of a lifestyle medicine service line. A three phase plan was executed to:
1. Develop a thorough understanding and expertise in medical fitness delivery and generate care pathways that incorporated medical fitness into the care continuum
2. Develop appropriate education and marketing programs aimed at hospital staff and facilitate referral mechanism/triggers for support of new pathways
3. Optimize new pathways for efficiency and utilize data to determine efficacy and improvement opportunities
Request A Call Back
Let's Work Together
Fill out the form below and we will get back to you as soon as we can.