Covington
Lifestyle Medicine Center
The Covington location became a Valley Medical Center Lifestyle Medicine clinic in January 2019 and is currently managed by Pinnacle Medical Wellness.
Business Hours
Monday - Friday 7:00am-7:00pm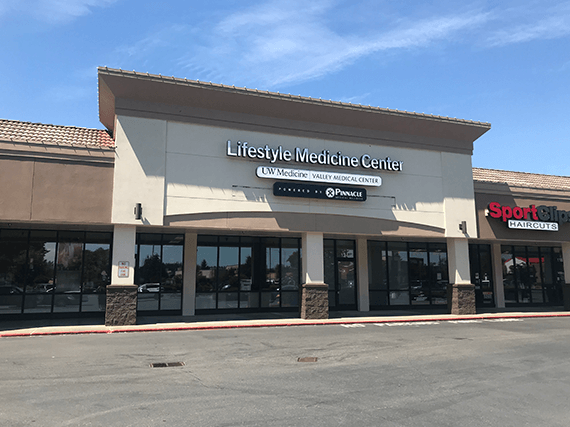 Our Lifestyle Medicine Services
Lifestyle Medicine is the practice of changing behaviors and modifying activity to improve your overall health and wellness.
Our Center integrates a team of specialists to help you on your journey toward optimal health. We believe in a proactive approach to aging. People have an unmatched potential to achieve when provided the right tools in a caring environment. We work with you to unlock that potential.
Physical Therapy
Nutrition Counseling
Massage Therapy
Lifestyle 365 Program
Fitness Center
Looking to make a lifestyle change? We are accepting new patients!
Whatever you goals are, our team of experts is here to help you create a plan for the lifestyle you have only dreamed of.
Testimonials
Our Patients Love Our Services
"Thank you so much for the wonderful care and treatment you gave me during my therapy sessions. The stretching maneuvers were very helpful to my physical well-being, my pains are now gone."
"I came to Pinnacle limping and weak after a broken foot. Kalen, Jenny and Will have helped me so much. I am now able to walk smoothly and with confidence. Their skill and expertise made a huge difference in my healing."
"I call them my own personal cheer leading squad! They're all great at educating in their specialties (fitness, physical therapy, and nutrition). They always went over my goals and revised them. Communication between each provider was great! Scott will tailor your workout!"