Enumclaw
Pinnacle Medical Wellness
Business Hours
Monday - Thursday 7:00am-7:00pm, Friday 7:00am-4:00pm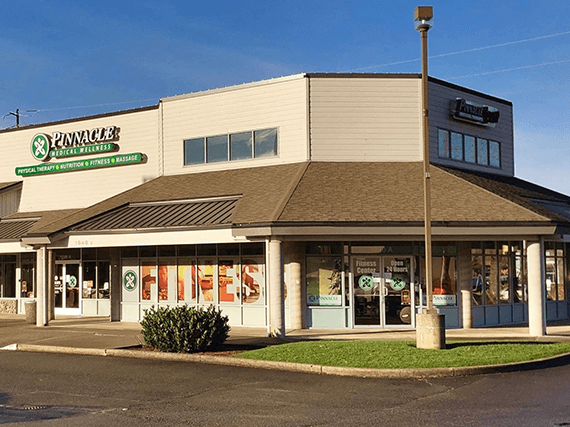 Our Lifestyle Medicine Services
At Pinnacle, we believe promoting a healthy lifestyle, using a proactive approach to preventing injury and disease, and guiding our clients to their own Pinnacle of health is the ultimate goal of lifestyle medicine.

Physical Therapy
Massage Therapy
Lifestyle 365 Program
Fitness Center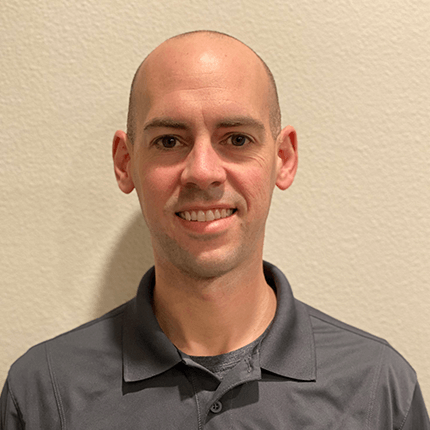 Jeff Barbrie, DPT
Physical Therapist, Clinic Director
Jeff Barbrie recently moved to Washington state with his wife and 1 year-old baby boy. Prior to moving, he spent the last 6 years working as a physical therapist in the North Lake Tahoe town on Truckee. Cumulatively, he brings 20 years of professional experience in the fitness, health, wellness and rehab industries. Prior to physical therapy, Jeff worked as a personal trainer, strength & conditioning specialist and triathlon coach in the Bay Area of Northern California. His philosophy to physical health and well-being resolves around bringing awareness to the movement dysfunctions and asymmetries that exist amongst everyone and re-balancing from the inside out. In his free time, Jeff enjoys mountain biking, running, hiking with his two golden retrievers and enjoying family time.
Morgan Wise, DPT
Physical Therapist
Morgan Wise was born and raised in Reno, Nevada. She graduated from the University of Nevada, Reno in 2017 with a Bachelor's in Kinesiology and Community Health Sciences. After graduation, she moved to Las Vegas for graduate school to obtain her Doctorate in Physical Therapy at the University of Nevada, Las Vegas.
Growing up, Morgan spent most of her time playing competitive travel soccer, snowboarding and camping in Truckee. She got introduced to the career of Physical Therapy through her own sports injuries and grew her passion for PT as she saw how Physical Therapists are active in helping people improve their quality of life. Morgan hopes to make an even bigger impact on the field and in the community by playing a role in leading others down a path of health and wellness.
After spending all her life in Nevada, Morgan was ready to move to the Pacific Northwest and begin her career with Pinnacle Medical Wellness. In her free time, she enjoys hiking, reading, running, paddle boarding and traveling.
Morgan is always happy for recommendations for restaurants, books, and hikes in Washington!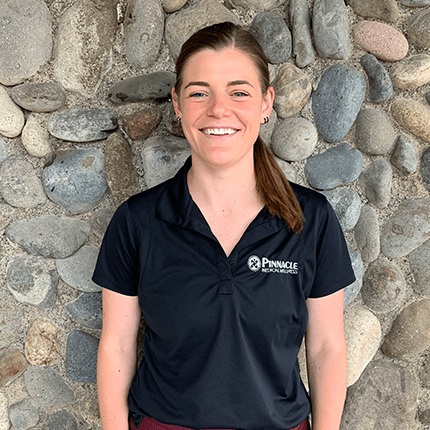 Regan Speyer
Exercise Specialist
Regan Speyer grew up in Calgary, Alberta, and then moved to Buckley where she graduated from White River High School. After high school Regan attended the University of Calgary where she received her Bachelor of Science in Kinesiology. Throughout University she worked at the on campus rehabilitation centre where she was given the opportunity to work with a diverse group of clients. This allowed her to continue her passion for helping others set and achieve their health and wellness goals. When not at work Regan loves to spend time with her family or up in the mountains skiing and hiking.
Looking to make a lifestyle change? We are accepting new patients!
Whatever you goals are, our team of experts is here to help you create a plan for the lifestyle you have only dreamed of.
Testimonials
Our Patients Love Our Services
"Thank you so much for the wonderful care and treatment you gave me during my therapy sessions. The stretching maneuvers were very helpful to my physical well-being, my pains are now gone."
"I came to Pinnacle limping and weak after a broken foot. Kalen, Jenny and Will have helped me so much. I am now able to walk smoothly and with confidence. Their skill and expertise made a huge difference in my healing."
"I call them my own personal cheer leading squad! They're all great at educating in their specialties (fitness, physical therapy, and nutrition). They always went over my goals and revised them. Communication between each provider was great! Scott will tailor your workout!"