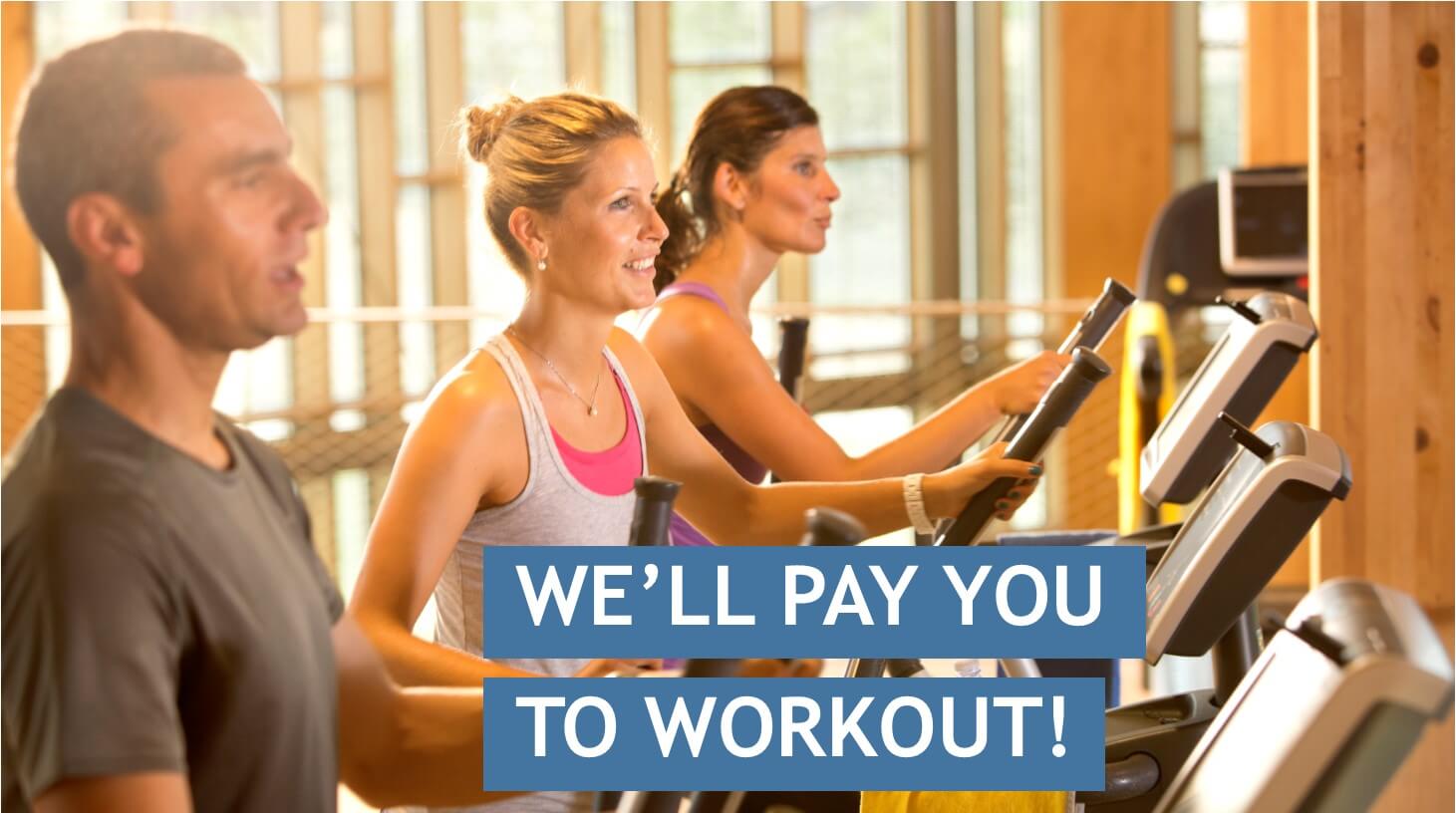 We'll Pay You to Workout
Receive $149 plus $20 towards a massage if you complete 15 workouts in 45 days.
Sign up between May 1 - June 30 for any newLifestyle 365 membership and we'll pay back the $149 consultation fee* (membership orientation) plus $20 to spend towards a massage when you complete 15 workouts in 45 days from your prescribed exercise plan. Lifestyle 365 program includes custom exercise prescription, fitness and goal tracking, regular assessments & more with one of our wellness coaches. Our mywellness key system tells you how many reps and how much weight to do at every Technogym cardio and strength equipment in your prescribed workout. Keep track of your workouts inside and outside of the gym with other fitness tracking devices.
No long term contracts
All memberships are month to month and have no long-term contracts. Work out in a safe environment with wellness coaches, physical therapists, exercise specialists, certified nutritionists and massage therapists on staff. Our Enumclaw and Maple Valley fitness locations are open 24 hours and our Covington locations is open 6 days a week.

Discounts for nutrition & massage
We offer different fitness memberships to meet your needs, including SilverSneakers® and other memberships designed for all fitness levels. Massage Therapy and Nutrition Counseling are also offered at a discounted rate with our fitness memberships.
*Current physical therapy patients receive a discounted orientation fee of $50, therefore, current PT patients are not eligible for the $149 cashback special.
Contact us today to sign up for a membership or stop by any of our fitness centers for a tour!