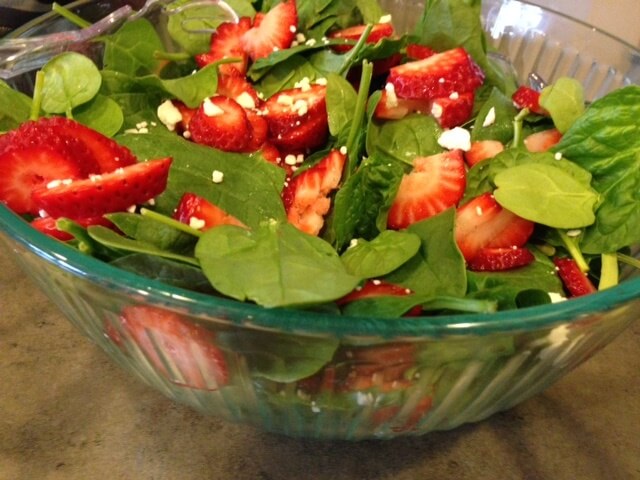 Strawberry Spinach Salad
This is one of my family's favorite spring/summer salad recipes. It's quick and easy to make and everyone from kids to grandparents love it.
Strawberry Spinach Salad Recipe:
Dressing:
1/4 cup of granulated sugar (or coconut sugar)
2 Tablespoons white wine vinegar
2 Tablespoons sesame seeds
1 1/2 teaspoons olive oil
1 teaspoon minced red onion
1 teaspoon poppy seed (or chia seeds)
1/8 teaspoon salt
Instructions:
Slice 2 cups of strawberries into 6 cups of spinach. Mix together all ingredients for dressing in a separate bowl. Toss salad with dressing when ready to serve.
Optional: crumbled feta cheese and 2 Tablespoons of slivered almonds.