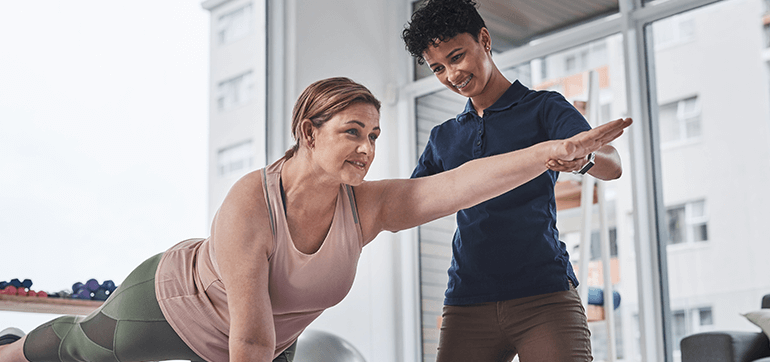 Physical Therapy in Less Time
What does direct access mean and why is it needed?
Direct access means the removal of the physician referral mandated by state law to access physical therapists' services for evaluation and treatment. Every state, the District of Columbia, and the US Virgin Islands allow for evaluation and some form of treatment without physician referral. However, many of those states continue to impose arbitrary restrictions on direct access, or only allow for treatment without referral under very limited circumstances. Be sure to check this summary of the various state direct access laws (.pdf).
These restrictions cause delays in the provision of physical therapists' services to individuals who would benefit from treatment by a physical therapist. Delays in care result in higher costs, decreased functional outcomes, and frustration to patients seeking physical therapy treatment. Eliminating arbitrary barriers results in timely, more effective care.
Are physical therapists qualified to deliver services independent of referral?
Absolutely. Physical therapists are educated at the post-baccalaureate level and receive extensive education and clinical training in the examination, evaluation, diagnosis, prognosis, and intervention of patient/clients with functional limitations, impairments and disabilities. All accredited entry-level physical therapist education programs currently culminate in a Doctor of Physical Therapy (DPT) degree. Physical therapists are qualified to recognize when a patient presents with signs and symptoms inconsistent or outside the scope and expertise of the physical therapist and when the patient should be referred to a physician.
Get the care you need in less time
Insurance does not pay nearly as well as it used to. Patients often spend $30-60 per office visit at their physician. Patients who start their care at the doctor's office often spend upwards of $200. This is the estimated cost if they have an initial appointment and 2-3 follow ups before physical therapy is prescribed. The doctor may also order tests, X rays, and prescriptions that increase costs and still may not treat the root cause of the pain. Similarly, this care can delay physical remediation and increase damage to the joints and tissues.
Save money on care and treatment
If the patient goes to PT first, they can save hundreds of dollars on care and start to feel better sooner. Additionally, physical therapy provides a more holistic look at the pain point and can identify the root cause and secondary impacts. Educating patients about these benefits of direct access is key to helping them feel confident to go to PT first. - See more at: http://practicepromotions.net/... access with provisions (26 states, DC, + U.S. Virgin Islands) Access to evaluation and treatment with some provisions such as a time or visit limit, or referral requirement for a specific treatment intervention such as needle EMG or spinal manipulation.
Washington
A physical therapist can treat direct access patients when:
The therapist does not use orthotics in treatment.
The therapist thinks the care is within his or her scope. If a therapist thinks the care is outside of his or her scope, he or she must refer the patient to a licensed physician or dentist.
Payers can implement restrictions to reimbursement for physical therapy services at their own discretion.
WA- 1988 Provisions

A physical therapist may only provide treatment utilizing orthoses that support, align, prevent, or correct any structural problems intrinsic to the foot or ankle by referral or consultation from an authorized health care practitioner.
No restriction on the ability of any insurance entity or any state agency or program from limiting or controlling the utilization of physical therapy services by the use of any type of gatekeeper function.
Must refer patients when symptoms or conditions are beyond scope of PT practice